Anna McMorrin MP: 'The 2010s became a decade of climate awareness. The 2020s must be a decade of action'
Anna McMorrin's first term saw her wage war on plastic packaging. Now she has set her sights on boosting community-based co-operatives. The Labour MP talks to Eleanor Langford about reshaping the UK's approach to the climate crisis
On the wall of Anna McMorrin's Westminster office is a map with a glacier that bears her father's name. For three years in the early 1960s, Ian McMorrin lived on a remote research station on the Antarctic Peninsula, tasked with mapping the austere polar landscape.
Taking down the frame, Anna points to the McMorrin Glacier,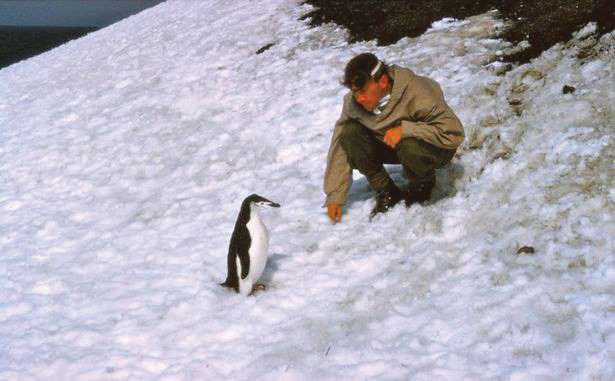 remembering her father's tales from the bottom of the world. A week earlier, she had visited the British Antarctic Survey HQ in Cambridge, which holds the records of her father's work.
"He went off for a few months on this expedition of 900 miles. He gathered data, took photographs, made a logbook and recorded it," she tells me. "And from all of that, he drew and created these big maps.
"It was absolutely incredible – and quite emotional – to see the stuff my dad was doing all those years ago and the impact it has on the research and science that's carried out there now."
By the time Anna was born, her father had left the Antarctic behind and had settled in the Welsh village of Glasbury where he ran an outdoor education centre.
"My father's work and his stories inspired me," she remembers. "They made me want to drive a campaign to change things that would protect the planet."
She began her career working for the Labour party, and then for environment charity Friends of the Earth. In 2008, McMorrin was appointed as a special adviser to the Welsh government, with a focus on climate policy. She was behind the scenes as Wales passed two "groundbreaking" pieces of legislation – the Wellbeing of Future Generations Act and the UK's first Environment Bill.
These successes propelled her into a role at the UN, where she worked in the run-up to the Paris Climate Agreement. Her role was to promote the interests of smaller regions and their work on climate change.
"I was working for 50 states and regions across the world; Wales was part of it, but also California, Quebec, Brittany, Rhône-Alpes," she says, "and what we managed to do was get the mention of sub-national governments – the states and regions – within the body of the official Paris Climate Agreement text. That was a really big moment."
Ian McMorrin sadly passed away in 2017, but lived long enough to see his daughter elected as a Labour MP for Cardiff North in the snap general election. She arrived in Westminster determined to put her years in climate policy to good use, sitting on the Environmental Audit Committee and bringing forward a Private Members Bill on plastic packaging.
Now in her second term, she's looking for new ways to reshape our approach to the climate crisis. Enter her latest Private Members Bill, entitled the Green Share Bill. Its aim? To take away the cap on private investment in community-based green co-operatives.
"[My bill] releases private investment to co-operatives, but on condition they meet the requirements of environmental sustainability," McMorrin explains. "So that could be a co-operative producing renewable energy such as onshore wind or solar; it could be sustainable housing, or retrofitting for social housing projects."
While opening up investment, McMorrin's bill ensures the project remains rooted in the area that hosts it. "What co-operatives do is enable the community to be a part of the process. They don't impose these projects on places. They build support and buy-in from the ground up, which could really shift the way our economy works."
All this is part of McMorrin's vision to make the 2020s the climate decade. "I think we've seen the 2010s become a decade of awareness. The 2020s must be a decade of action if we're to have any chance of tackling the climate emergency."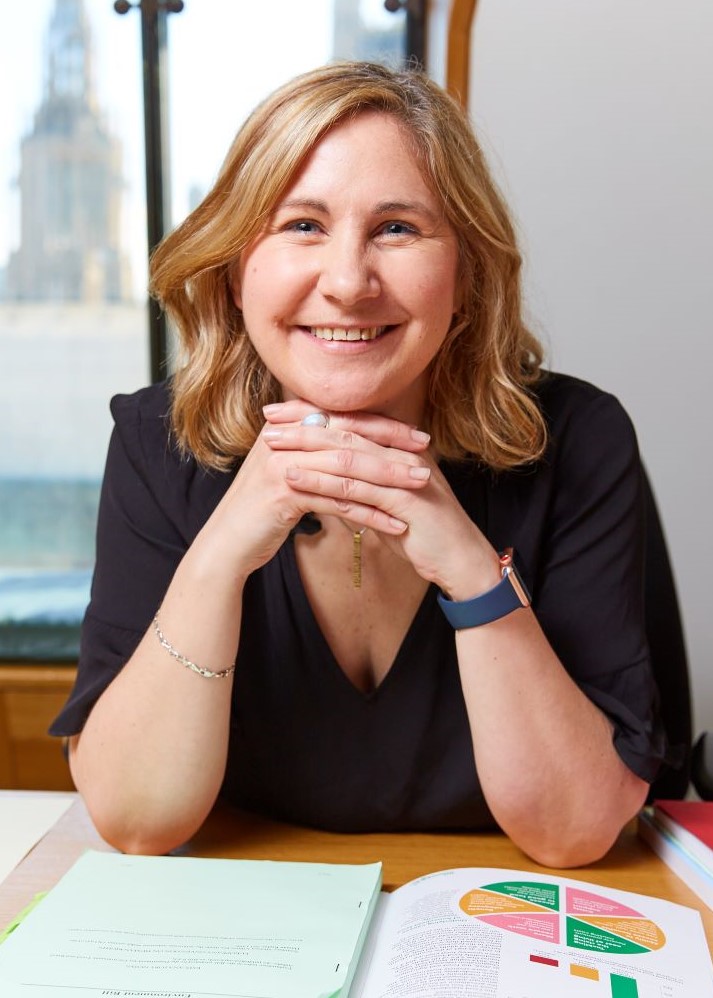 Greening the economy is the next step, and she believes her bill will bring new jobs, skills and apprenticeships to help do that.
"We don't want to see either climate issues tackled or our economy. We need to mesh the two together. Most people just want to reach the end of the week. They want to feed their children, they want to have a job. They want to have a comfortable life. They want to perhaps be able to go on holiday if they can; they don't think too much about the climate. It's our job to present it so that it's much easier for people to live, work and behave in a climate-responsible way."
To date, she doesn't think the current administration is doing too well in that regard. "I think the Government's record is shocking," McMorrin says. "The Government has talked the talk but not walked the walk. There was a lot of green wash around the Budget, but it was a missed opportunity."
She adds: "We didn't see any of the fundamental changes that we need so desperately to shift our economy. We know that business-as-usual isn't going to be possible. We need to see leadership on that."
In her view, now is Labour's time to shine. McMorrin has backed Keir Starmer in the race to become the next party leader. When it comes to the environment, she believes he's got the right approach to bring the "transformational change" the country needs.
"He shows the leadership that's needed on climate change, on this climate emergency. Treating it as the emergency it is to change the way we do our business, but not punishing people for it, making sure that it's equitable and fair."
The Environment Bill currently making its way through the Commons "doesn't go far enough" to tackle the crisis, in McMorrin's view. And, with COP26 fast approaching, she also has some ideas about what the summit's new president, Alok Sharma, should focus on: "Really good, fundamental changes," McMorrin says, "that would mean that we could meet our climate emergency, meet our targets, reduce our use of fossil fuels and invest in renewables.
"We need to see that across the board. And to do that, we need to get buy-in at ground level from communities. My bill would be a perfect way to move ahead with that, because that brings in support from the ground upwards, as well as the top down."
McMorrin would also like to see a net zero minister "working directly with the Cabinet Office and Downing Street so that we can deliver on our net zero ambitions" across all departments.
The situation gained new urgency last month for Welsh MPs such as McMorrin, after Wales was hit by devastating floods following record rainfall. "We saw it impact the poorest families," she says, "those who struggle to make ends meet every day.
"We're seeing the impact of climate change first-hand. We need to put the measures in place to deal with the crisis straight away, but also to mitigate future crises, to make sure we don't let this become the disaster predicted."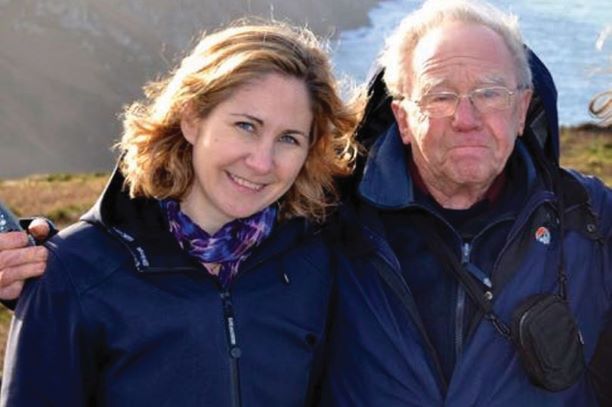 Next to the map on her office wall is a picture taken of the McMorrin Glacier during her father's time in Antarctica. Does it still look like that now? Anna isn't sure, but she wants to do more than just protect the ice caps.
"I want to protect the melting glaciers to stop the impact everywhere else. It is an ecological, environmental, social and humanitarian disaster waiting to happen.
"We have to do something. It's our duty, certainly as Members of Parliament, to try to do absolutely everything we can to help protect our world for future generations."